Georgia Tech Announces Inaugural Associate Vice President of Corporate Engagement
Oct 18, 2021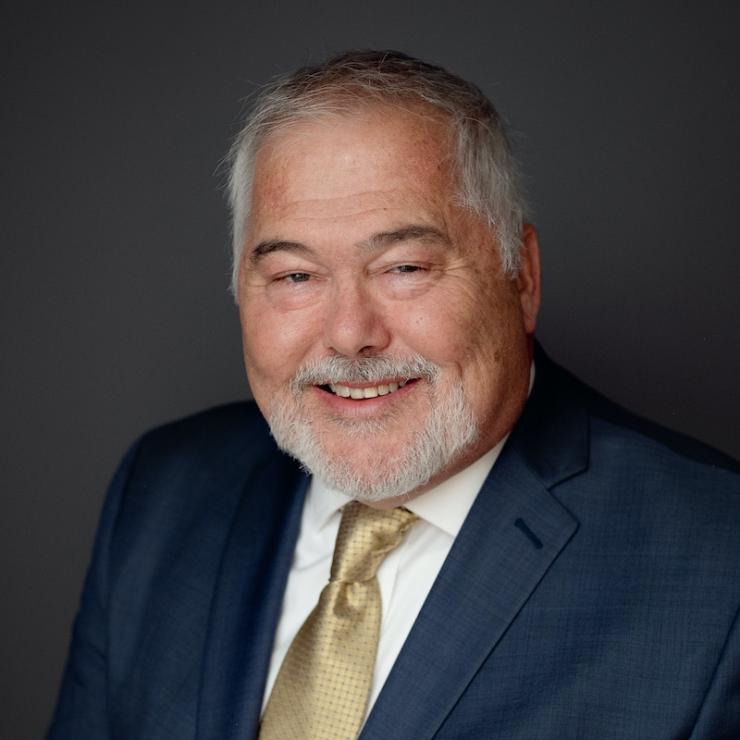 Mark Nolan
The Georgia Institute of Technology has named J. Mark Nolan as associate vice president of corporate engagement, effective Jan. 1, 2022. 
Nolan is currently the associate vice president of business engagement and strategy at Carnegie Mellon University. His appointment follows a national search and is part of a larger Institute effort for more strategic and complementary initiatives between its corporate relations and industry collaboration units. Under this structure, Nolan will jointly report to the executive vice president for Research and the vice president for Development.  
As associate vice president, Nolan will lead a newly created office that will serve as the nexus for the Institute's entire partner relationship and activity portfolios. The office is also tasked with facilitating collaboration efforts across various partner units within Georgia Tech, including the Enterprise Innovation Institute, Technology Licensing, Economic Development, Institute Relations, and Corporate Contracting, among others. 
"Under Mark's leadership, this new office will enhance our engagement with industry and corporate partners, showcasing the comprehensive breadth and scope of our capabilities and the various ways we connect with industry," said Chaouki T. Abdallah, executive vice president for Research at Georgia Tech. "We are thrilled for him to come on board as we begin to set a new standard for managing and maintaining our existing relationships while expanding upon new partnerships." 
Nolan agrees that enhancing and further developing corporate connections helps drive successful outcomes for external partners as well as the Institute.  
"I'm honored to take on this new role as we look to strategically shape corporate engagement at Tech for maximum impact," he said. "Corporate engagement is not only a pathway for greater research funding but an expansion of opportunities that could lead to greater technology transfer and licensing flow, more connections for professional education and development, and greater startup connectivity to major corporations." 
Nolan added that shaping those engagements and leveraging them correctly will allow the Institute to have a greater economic impact in metro Atlanta, and across Georgia, while creating greater opportunities for students, faculty, and staff. 
Nolan comes to Georgia Tech with more than 20 years of higher education expertise in economic development and corporate relations engagement. 
At Carnegie Mellon, Nolan nearly doubled the university's industry sponsored research spending between 2016 and 2020.  During his tenure, the university's executive education revenue increased by nearly 190% and several of its corporate partners, including Facebook, Honeywell Robotics, and Philips, opened new facilities near the campus.
Prior to Carnegie Mellon, Nolan spent nearly 15 years at the University of Illinois at Urbana-Champaign, where he was appointed assistant director of economic development/private sector partners program at the National Center for Supercomputing Applications in 2001 and then associate director of information technology and economic development in 2006 for the UIUC campus. He was named director in 2013. In those roles, he authored the economic development and industry engagement portion of a National Science Foundation (NSF) proposal for the Blue Waters Petascale Supercomputer, bringing in a $208 million award.  
In 2013, he co-founded WayMark Analytics, which helps organizations and communities in the U.S. and abroad identify opportunities for clients to overcome the challenges that often arise when diverse stakeholders with competing interests are brought together. Developed from and founded on NSF-funded research, Nolan was the company's chief operations officer until 2020. 
"Mark brings a balanced understanding of how universities can best serve their corporate partners and maximize those engagements," said Barrett H. Carson, vice president for Development at Georgia Tech. "His private sector experience and successful record of collaboration and expansion of corporate partnerships and relationships will give us a foundation for even more robust outcomes for our partners and the Institute. We are delighted to have him join us at Tech."
Written By: Péralte Paul